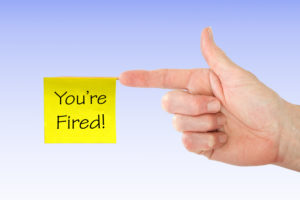 Thinking about taking leave while your leave request is still pending?  Think again or face discipline for being absent without leave (AWOL).
Federal government employees may face disciplinary action —including removal— for unexcused absences. An agency can charge an employee as AWOL if he or she doesn't show up to work and fails to get approval for leave.
Employees may be charged with AWOL for being absent in many circumstances, including but not limited to the following:
The employee failed to request leave.
The leave request did not comply with the agency's policies and procedures.
Management properly denied a leave request.
The employee fails to report to work during work hours.
Upon returning to work after approved leave for a medical reason, the employee fails to provide medical documentation supporting his absence.
How can the agency prove that I was AWOL?
If you receive a notice of proposed discipline for AWOL charges, the agency should include supporting documentation. This might include swipe records and security camera footage, showing when you entered and exited the work building. However, other types of evidence may also support an AWOL charge, especially for employees who telework. For example, records showing when an employee logged into or out of email or intranet may indicate that he or she was not working. Similarly, an employee's repeated failure to promptly respond to emails or phone calls may also support AWOL charges.
Does management have to approve LWOP?
AWOL issues often arise when an employee who has a disability requests leave without pay (LWOP). Remember, management has the right to deny LWOP requests. However, if a supervisor knows that an employee is too ill to request leave, the supervisor should consider granting the employee LWOP or allowing donated leave before charging the employee as AWOL. An agency may require an employee to submit medical documentation to support his request for LWOP. Management can deny a request for LWOP if the employee fails to provide sufficient medical documentation.
Are you facing discipline for time and attendance issues?
If you are facing discipline due to AWOL charges, Alan Lescht and Associates can help! We offer strategic and results-driven legal services to federal government employees around the world. Call us at (202) 463-6036 or email us today.