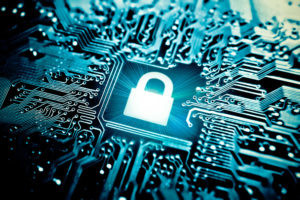 What factors are considered?
To be eligible to access classified information, the agency will consider a number of factors including:
Allegiance to the United States;
Foreign influence;
Foreign preference;
Sexual behavior;
Personal conduct;
Financial considerations, including falling behind on bills or loans;
Alcohol consumption;
Drug involvement;
Emotional, mental, and personality disorders;
Criminal conduct;
Security violations;
Outside activities; and
Misuse of Information Technology systems
Can my security clearance be challenged after I am hired?
Yes, a security clearance can be challenged or revoked at any time during employment. The agency will consider whether the employee voluntarily reported the information, was truthful in responding to questions, sought assistance and followed professional guidance, and has demonstrated positive changes in behavior and employment.
What if my security clearance is revoked?
We have had success in assisting our clients with security clearance issues. These are just a few.
Department of Energy- Our client, a contract electrician, received a denial of access to classified information based on his submission of an EQIP improperly referencing an arrest from 23 years prior. We submitted a written response and then conducted a hearing before the Department of Energy Office of Hearings and Appeals. At the hearing, we demonstrated that our client never intended to deceive the government regarding his arrest and that his conduct did not create a danger or threat to national security. After receiving an unfavorable ruling from the Administrative Judge, we appealed and filed for review to the Appeal Panel at the Department of Energy Office of Departmental Personnel Security, and we persuaded the Appeal Panel to overturn the unfavorable ruling, find in our client's favor, and held that our client's behavior did not constitute a threat to national security. As a result, our client was granted access to classified information, and was able to keep his job which required the security clearance.
Department of the Navy- Our client received a letter of intent to revoke his security clearance based on allegations that he had mishandled sensitive information and had a disqualifying psychological condition because he suffered from anxiety and depression. We contested the proposal and filed a response demonstrating that the alleged mishandling of sensitive information occurred under unusual circumstances when the employee was tasked with an unfair workload by a hostile supervisor. We also established that the allegations regarding the employee's psychological condition did not amount to a security concern. The Department of Defense Central Adjudication Facility agreed and restored the employee's clearance.
USCIS- We represented a client whose security clearance (access to classified and Sensitive Compartmented Information) was suspended and then revoked due to his personal use of a government laptop in ways that violated policy and resulted in malware invading the laptop. We appealed the revocation, arguing that most of the client's personal use of the computer did not violate policy, that he did not intend to violate policy or cause harm to the government, and that his understanding of the seriousness of his actions combined with his long history of exemplary government service indicated that he would never allow such a mistake to reoccur. The Deciding Official agreed that the violation was minimal, most of the violation was unintentional, and that the client was unlikely to ever allow recurrence. Thus, the Deciding Official reversed the revocation of our client's security clearance and restored his access.
For assistance with security clearance matters, contact Alan Lescht and Associates today. Call us at (202) 463-6036, or email alan.lescht@leschtlaw.com.