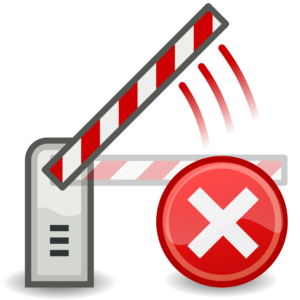 The federal government will revoke, suspend or deny security clearance for many reasons. Some of the most common reasons are personal conduct, which often includes lying on the application, a criminal history, or the appearance of foreign influence or foreign preference. Far and away the most common reason for denying or revoking security clearance is financial considerations. In 2015, the Department of Defense used financial considerations to deny hundreds of security clearance applications.
In many of these cases, individuals filed bankruptcy, had delinquent student loans, or were having trouble paying their mortgage. In rare cases, individuals had gambling debts that prevented them from gaining security clearance. Regardless of the type of debt, the government will look closely at any person with significant financial issues.
Why does the federal government analyze a person's finances?
The federal government takes the position that individuals with significant debt are more likely to engage in illegal activities to pay their debts. People with serious financial problems may be at greater risk for selling classified or top-secret government information. When analyzing a person's finances and their eligibility for security clearance, the government will consider many factors, including:
How the debts were incurred: For example, student loan debts are less damaging than debts incurred by reckless behavior
The steps the applicant took to mitigate the debt: Undertaking a repayment plan will be looked upon more favorably than taking steps to avoid repayment
How much debt was incurred: The larger the debt, the more likely the government will carefully scrutinize the person's application
The law firm of Alan Lescht & Associates represents federal employees across the United States in security clearance matters. If you received a Statement of Reasons (SOR) that your security clearance was revoked or suspended, our lawyers are ready to take action. We can present an appeal before the appropriate agency and help you take appropriate steps to mitigate these concerns. Call 202-463-6036 to schedule a consultation.