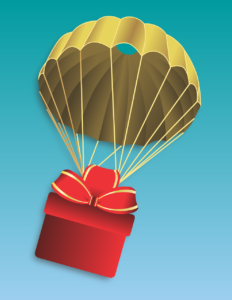 Hearing the words, "You're fired" can be every employee's worst nightmare.  Your emotions may run the gamut from anger to sadness to fear.  This is especially true if you believe you were wrongfully terminated, that is, fired for an illegal reason, such as retaliation, discrimination, or sexual harassment.  You may want to take legal action against your employer.  However, it may be possible – and better – to negotiate a severance agreement.
What is a severance agreement?
A severance agreement is a contract.  Under a typical severance agreement, the employee agrees to resign and not sue the employer in exchange for payment.  Some employers, especially larger companies, may even have a severance policy.  For example, the policy might provide severance of a week's pay for each year you worked at the company.
Can I negotiate a better severance?
You should try.  Here are some tips:
Get it in writing.  Some employers present the employee with a written severance agreement.  If your employer makes a verbal offer for severance, get the offer in writing.  The writing should include the important terms of the agreement, such as the effective date of the agreement, what you're agreeing to do, and the amount and timing of any severance payment.
Don't rush.  If your employer gives you a deadline to sign a severance agreement, ask for more time.  They might say no.  But there's little or no risk in giving you an extra week or two to consider the offer.  If your employer does agree to give you more time, get it in writing.
Be creative.  Your employer might be willing to give you things in addition to (or instead of) severance pay.  If the employer won't agree to increase the amount of severance pay, ask about extending your healthcare benefits, covering your COBRA premiums, or keeping you on leave without pay for a few months to give you time to find a new job and prevent a gap in your resume.
Talk to an attorney before you sign.  An attorney can also help you determine if you have a claim for wrongful termination or another type of legal claim.  If that is the case, you may be able to negotiate a better severance.  But once you sign the agreement, you won't be able to bring claims against the employer.
Alan Lescht and Associates, P.C., represents clients in wrongful termination cases and severance agreement negotiations.  Contact us today if you were offered severance or are considering resigning from your employment.  We can evaluate your case, determine if you can bring legal claims against your employer, and help to negotiate a severance agreement.
We originally published this post on Dec. 26, 2015, and updated it on Oct. 07, 2019.