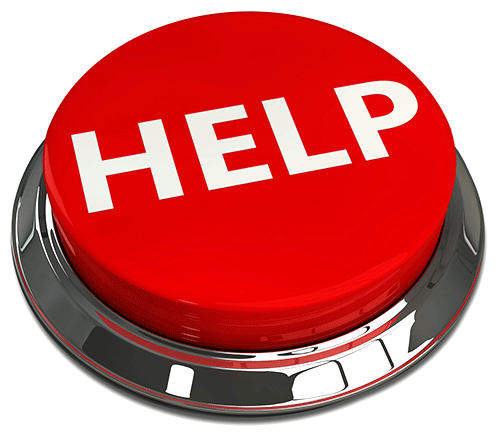 When a workplace romance runs its course, the consequences can include more than just heartbreak. If you continue to have unpleasant experiences with the person at work, you may also have a claim for sexual harassment and/or a hostile work environment. This is particularly troubling if you had a relationship with your supervisor, who has significant influence over your employment.  Here is some info that is good to know if you're concerned about a sexual workplace relationship.
What counts as sexual harassment by a supervisor?
In general, there are two types of sexual harassment: quid pro quo and hostile work environment:
Quid pro quo
Quid pro quo involves conditioning a tangible employment action on acceptance of unwelcome sexual conduct. This includes explicit or implicit offers to give you a job, a good performance review, a raise, a promotion, etc., in exchange for sexual favors. It also includes a supervisor's threat to fire you, demote you, give you an unfavorable schedule, or take some other adverse action against you unless you accept sexual advances.
Hostile work environment
Hostile work environment occurs where there is severe and/or continuous sexually offensive behavior, like unwelcome comments or touching, that doesn't involve an adverse employment action. This type of harassment is based on several factors, including, whether the conduct was:
Frequent and/or severe,

Threatening and humiliating,

Physical and/or verbal,

Directed specifically at you, at someone else, or at all members of your gender, and

Interfering with your work performance.
Your employer may be liable for sexual harassment, even if your harasser wasn't a supervisor. If a supervisor knew or should have known that you were being harassed by a coworker, customer, or some other third party, the company is responsible, unless:
It took immediate and effective action to stop the harassment, AND

You unreasonably failed to take advantage of opportunities to report or avoid the harassment.
What if our relationship was consensual?
Depending on the circumstances, a consensual relationship with you may have a claim for sexual harassment even if you had a consensual relationship with your supervisor. The relationship could still be considered coercive because of the influence a supervisor has over your employment. However, it can be difficult to prove sexual harassment based on a consensual relationship. That's because personal animosity arising from a breakup is not actionable sexual harassment, but animosity based on a person's gender can be. Simply "unchivalrous" or unfair behavior (not holding the door for you, not paying for your coffee, treating you the same as your coworkers, etc.) is not enough to prove sexual harassment.
To claim sexual harassment following the end of a consensual relationship, you must generally show that the mistreatment is tied to your rejection of sexual advances or your supervisor's inappropriate efforts to continue the relationship. The focus is on sexual conduct that continues after the consensual relationship ends.  In other words, after a break-up, the supervisor continues to hit on you and send you inappropriate messages, and then punishes you for rejecting those advances.
Since our relationship ended, work has been rough…
You may be able to bring a claim for sexual harassment that occurs after a break-up if your supervisor carries out prior threats to punish you for ending the relationship. This is the case if you stay in a relationship out of fear that you will be fired or demoted if you end it. If your supervisor makes threats and then takes adverse actions after you end the relationship, the employer could be liable for sexual harassment, even if, after the break-up, your supervisor didn't make additional sexual advances or try to resume the relationship.
Did your supervisor punish you for ending a consensual relationship?
If your supervisor is making sexual advances or harassing you for ending a consensual relationship, Alan Lescht and Associates can help.  Our attorneys represent federal government employees around the world, and state and local government and private sector employees in DC, Maryland, and northern Virginia.  We handle administrative complaints with the EEOC, DCOHR, MCCR, and similar agencies, and we litigate sexual harassment cases in federal and state courts.
This post was originally published on May 21, 2018, and was updated on March 9, 2020.