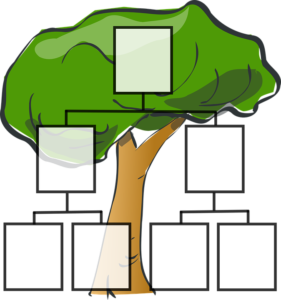 Nepotism is common in the private sector – especially among small, family-run businesses. But in government jobs, it's a conflict of interest that could derail your career.
Nepotism in any form is prohibited among federal employees, and for good reason. The government has an obligation to maintain competitive, open and merit-based personnel practices. Nepotism unfairly shuts out qualified applicants and creates hurdles that shouldn't exist. As a type of corruption, it's not only unethical but also illegal, and it can be a criminal offense.
The sometimes blurry boundaries of nepotism
What exactly is nepotism? In the context of the government, it's any favorable treatment toward relatives that compromises fairness, integrity and neutrality.
Nepotism commonly arises in the employment process. However, it isn't limited to hiring. It can also come up in contracting, reviewing, inspecting and other dealings with third parties.
While nepotism is more frequent in entry-level government positions, it sometimes extends to higher-level officers. For example, the former director of a government contracting division was recently indicted on fraud charges involving nepotism. She allegedly pressured a contracting company to hire her husband, brother, sister-in-law and father – all for comfortable salaries.
Navigating gray areas
Nepotism isn't always obvious, and it isn't always done with bad intentions. Government employees might cross into a gray area when they express interest in a vacant position on behalf of a relative they believe is well-qualified. Moreover, just because a highly credentialed applicant has a relative working in the same agency shouldn't mean that person is ineligible.
The Merit Systems Protection Board (MSPB) has provided general guidance on how to navigate these sticky situations. The MSPB urges employees to always err on the side of honesty and transparency. Employees should disclose potential conflicts to the appropriate ethics office and recuse themselves when needed.
Yet these standards aren't always clear-cut. For example, there is no consistent guidance on when an optional disclosure form should be used to identify whether job applicants have relatives in the same agency. And even those who follow the MSPB's guidelines could come under fire later. As attorney Alan Lescht noted in a recent article, employees might submit full disclosures and maintain total transparency, yet these could still get overlooked in the shuffle of bureaucracy.
Steering clear of impropriety with big changes ahead
Ongoing training and more detailed guidance are essential for helping federal employees steer clear of impropriety. As the change in our nation's presidential administration approaches – bringing massive staff turnovers and thousands of new appointment opportunities – the need for straightforward, easy-to-follow procedures will intensify.
The bottom line: Transparency shouldn't be difficult to attain for employees, officers, managers and other government personnel.