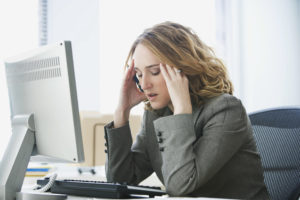 Rand Corp., Harvard Med, and UCLA recently surveyed 3,066 American workers about their jobs. The results were shocking:
Nearly 20% said they face a threatening or hostile work environment
Almost 55% reported "unpleasant and potentially hazardous conditions" at work
Approximately 75% said they spend at least one fourth of their time on the job doing "intense or repetitive physical labor"
78% responded that their employers do not permit telework
Only 38% felt that they had opportunities for advancement in their jobs, a prospect that becomes less likely as the worker gets older
What is a hostile work environment?
Although the working conditions survey respondents reported sound downright cold, they may not be illegal. In employment cases, the law recognizes two types of harassment:
Harassment that ends in a tangible employment action such as a demotion or termination; or
Harassment that creates a hostile work environment.
To make a claim for hostile work environment, you must prove:
That you were subjected to unwelcome conduct
That was severe and/or pervasive
And based on your membership in a protected group.
Some examples of protected groups include gender, age, race, national origin, and disability. One way to prove that harassment is based on your protected characteristic is to show that your employer treated employees outside of your protected group better than you. For example, a female employee may be able to prove hostile work environment if she can demonstrate that male employees have better working conditions or benefits.
What should I do if I work in a hostile work environment?
If you have concerns about a hostile work environment, contact Alan Lescht and Associates today if you have concerns about a hostile work environment. Call us at (202) 463-6036, or email us. We offer strategic and results-driven legal services to clients in DC, Maryland, and northern Virginia, and to federal government employees around the world.
A sample of our hostile work environment cases
Faraci v. CACI: We represented a government contractor who worked overseas. The arbitrator ruled in our client's favor on sexual harassment and retaliation claims and, as a result, awarded compensatory damages and attorney's fees.
Figueroa v. Savanar: We won a jury trial in a sexual harassment case and obtained a $200,000 verdict.
Chadwick v. District of Columbia: We won a jury trial and obtained a $400,000 verdict on behalf of a former employee of the District of Columbia's Oak Hill Youth Center, who alleged that she was sexually harassed by her former supervisors.