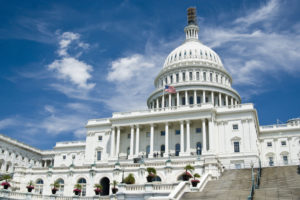 Federal government employees have to follow a specific procedure to file an EEO complaint of discrimination or retaliation.  The EEO process for employees within the legislative branch of government is unique from the process for other government employees.
Where do I file my EEO complaint?
The Office of Compliance (OOC) is charged with processing EEO complaints for most legislative employees, including those employed by:
S. House of Representatives
S. Senate
S. Capitol Police
Congressional Budget Office
Office of the Architect of the Capitol
Office of the Attending Physician
Office of Compliance and
Office of Congressional Accessibility Services. [1]
What do I do first?
You must file a request for counseling with OOC within 180 days of the act of discrimination, retaliation, or harassment.  Identifying your claims is critical because only claims specifically listed in the request for counseling may proceed through the EEO process.
The counseling period lasts for 30 days.
What happens after counseling?
After the counseling period, you have 15 days to file a request for mediation with the OOC.   Mediation is a mandatory settlement conference between you and your employer.  During mediation, a mediator will attempt to resolve the complaint.
What do I do if my case doesn't settle at mediation?
If you do not reach a settlement at mediation, you may file a lawsuit in federal district court.  You must file a lawsuit no earlier than 30-days after the end of mediation, but no later than 90-days after mediation concludes.  Alternatively, you may file a request for a hearing before a hearing officer at the OOC.
Should I request a hearing or file a lawsuit?
This is an important decision that depends on a variety of factors including the facts of your case, the defense arguments raised at mediation, and general case strategy.  Making this decision requires the expertise of a lawyer who has argued before both hearing officers at the OOC and federal district court judges.
The legislative branch process is very technical and separate from how EEO complaints are processed in the executive branch.  Contact Alan Lescht and Associates today if you are a legislative employee who has been subjected to discrimination, harassment, or retaliation.
[1] Library of Congress (LOC) employees follow a different process.