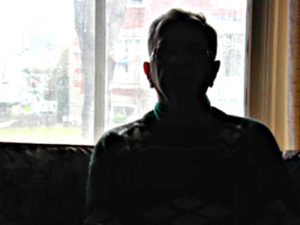 A whistleblower is someone who reports his or her employer's criminal or unlawful activity.  In most cases, blowing the whistle may be dangerous for employees, as they have put their employer in the spotlight in a negative way by reporting wrongdoing.  Because of this, there are laws that protect whistleblowers from retaliation.
Are you a whistleblower?
The first step in a whistleblower case is to figure out if you are a whistleblower.  You are a whistleblower when you make a protected disclosure by reporting what you reasonably believe to be illegal conduct by your employer.  
The disclosure is only protected if it complies with special procedures set forth in a whistleblower protection law.  There are multiple federal and state whistleblower protection laws. The law that applies to you depends on the type of activity you're reporting (false claims, fraud, security violations, intelligence issues, etc.), your employer, and where you live.  If you are a whistleblower, the law protects you from retaliation by your employer.  These protections vary based on the facts of your case.  Check out our post, "Whistleblower retaliation: Don't be afraid to blow the whistle," to learn more about laws that protect whistleblowers.
Did your employer retaliate against you?
Retaliation usually takes two basic forms:
Adverse Employment Action: Retaliation may include:
a.  being fired
b.  not being offered a job
c.  being passed over for promotion
d.  getting demoted
e.  getting suspended
Hostile Work Environment:

Retaliation may take the form of harassment that is severe and pervasive enough to create a hostile work environment. This is an extremely high bar and many employees underestimate how difficult it is to prove that a hostile work environment exists.  Being ignored by your supervisor or receiving harsh emails isn't enough.
Is there a deadline to file a whistleblower retaliation case?
In most cases, the statute of limitations begins to run when you learn that you'll be retaliated against, rather than when you actually get retaliated against.  The deadline varies based on different laws. For instance under some federal laws, you may need to take action in as little as 30 days whereas for other laws, the statute of limitations is longer or may even be unlimited.
You must file a Sarbanes-Oxley whistleblower complaint within 180 days.
Under the False Claims Act, you must file a qui tam action within the longer of
Six years of when the fraud occurred, or

Three years from when the federal government knew or should have known about the fraud (but no more than 10 years after the violation).
There's no deadline for federal employees and applicants to file a prohibited personnel practice with the Office of Special Counsel (OSC).  A prohibited personnel practice complaint alleges that a federal employer retaliated against an employee or applicant for making a protected disclosure or engaging in some other protected activity.
Even if there isn't a deadline, filing sooner is generally better.  As time passes, witnesses' memories will fade, and evidence may be lost or destroyed.
What are common mistakes to avoid in a whistleblower case?
One of the most common mistakes is thinking you're a whistleblower when you're not.  Remember, a whistleblower is someone who reports what they reasonably believe to be illegal conduct.  We've received calls from several  prospective clients who believe they blew the whistle by reporting what they believed to be unethical or questionable conduct.  After we investigate a bit further, they admit that they don't think their employer actually broke the law. If you were fired because you accused your employer of making a bad business decision, rather than for doing something illegal, you're likely not a whistleblower.
Another common mistake is underestimating how difficult it is to tie the alleged retaliation to the whistleblowing.  To win your case, you will have to prove:
You meet the legal definition for whistleblower

Your employer took an adverse action against you

Your employer took the adverse action because you blew the whistle.
Blowing the whistle doesn't give you blanket protection from being fired.  If you engage in misconduct or are a bad performer, your employer may lawfully fire you, despite your protected activity.
When should you talk to an attorney?
With the vague, difficult, and sometimes dangerous nature of whistleblower cases, you may want to consult with an attorney.  An experienced whistleblower retaliation lawyer can determine whether you have a claim and advise you about when and how to pursue your rights.  
If you complained about your employer's waste, fraud, or abuse, we can help.  We are whistleblower attorneys who represent employees in OSC complaints, Independent Right of Action cases with the Merit Systems Protection Board (MSPB), Department of Justice investigations, qui tam actions under the False Claims Act, retaliation claims involving adverse employment actions and hostile work environment, arbitration and mediation, and settlement negotiations.  We will work with you to evaluate your case, discuss your options, and develop a strategy to assert your rights.
Contact us today to speak with an experienced employment attorney.  Alan Lescht and Associates represents state and local government workers and private sector employees in Washington, DC, Maryland, and northern Virginia, and federal government employees around the world.
This post was originally published on July 25, 2016, and was updated on November 18, 2019.